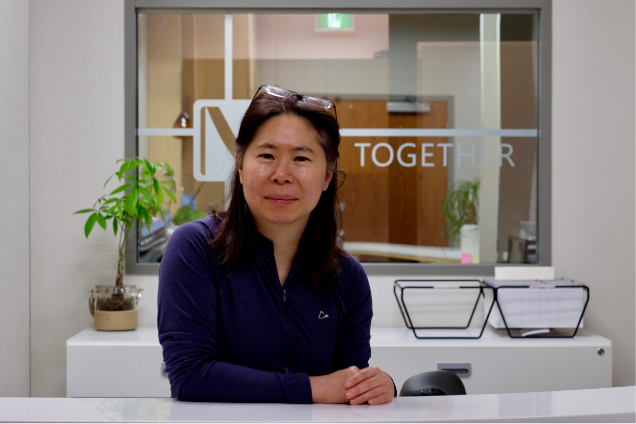 Dr. Christine Ng has been a trusted dentist in downtown Ottawa for over 20 years.
She earned a bachelor's degree in biochemistry 1989, a master's degree in chemistry 1992, and her degree in dentistry in 1996 all from McGill University. After graduating, she completed a residency program at the Montreal General Hospital.
In 1998 she joined Dr. Edward Abraham's dental office as an associate. In 2003 she was pleased to purchase Dr. Abraham's practice.
Dr. Ng enjoys broadening her knowledge and skills. She has completed her continuum at the Pankey Institute, became a Dawson Academy Scholar in 2019 and the Kois Institute graduate in 2021. She is a member of the Ottawa Women's Study Club. Ottawa Dental Society, Ontario Dental Association (ODA), the Canadian Dental Association and the Academy of American Equilibration
Dr. Ng feels it is important to support her profession. She has served for ten years on the Education Committee of the Ottawa Dental Society. She has served on the Education Core Committee of the ODA for twelve years, three years as chair. She is currently serving on the Economics Committee of the ODA.
Dr. Ng is the mother of two boys in their twenties. She enjoys outdoors, skiing in the winter and hiking in the summer and loves the relationships she has with her patients all seasons.